Vitamin A Skin Refining Complex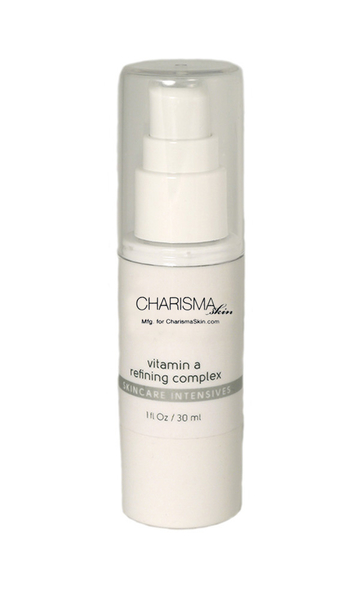 Vitamin A Skin Refining Complex
Description
Vitamin A promotes cellular renewal and speeds up exfoliation,
revealing younger, plumper skin cells. This oil-free complex absorbs
deeply into the skin to help diminish the appearance of lines and
wrinkles caused by the sun and aging. It provides healing nutrients
and is also excellent for problematic skin. Leaves the skin feeling soft,
smooth and supple. This process of cell renewal and exfoliation helps
to reduce the appearance of fine lines, wrinkles and skin irregularities. Helps balance and brighten skin. Contains Retinol. Recommend for use at night only; wear broad-spectrum sun protection during the daytime, and limit sun exposure. Available while supplies last. Item discontinued.
Price:
$48.00
Vitamin A promotes cellular renewal, revealing younger, plumper skin cells
---