Charisma Skin Blog > Nutrition for Happy, Healthy Skin!
Nutrition for Happy, Healthy Skin!
Posted on 01/11/2016 by Pam Wheeler
I love the sense of inspiration and hope of new possibilities that the New Year brings! Many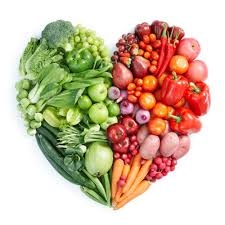 of us are setting new goals and re-evaluating priorities that will help us enjoy a healthier, happier lifestyle in 2016. Among the top goals are healthier eating habits, typically for weight control, however have you thought about the effects of your dietary choices on your skin?
Eating a healthy, balanced diet with plenty of foods rich in micronutrients such as Kale, Collards, Spinach, Arugula and Broccoli is reputed to be beneficial for overall health, and your skin will reap the rewards as well!
To help you give your skin a boost by adding in more fresh fruits and vegetables, check out the chart in the link below as a guideline for foods that are considered nutrient-dense. ANDI Food Scoring Guide
Esthetic educator and nationally certified natural health professional, Erin Madigan-Fleck, explains this chart in her recent article, The Missing Link: Nutritional Deficiencies and the Skin (featured in Skin Inc. magazine): "The Aggregate Nutrient Density Index (ANDI) score serves as a beneficial guideline for selecting foods for optimum health performance and well-being. According to Joel Fuhrman, M.D., author of the Nutritarian Handbook and ANDI Food Scoring Guide, the ANDI system is designed to rank the nutrient value of many common foods on the basis of how many nutrients they deliver to the body for each calorie consumed."
Here's to a happy and healthy 2016 for you (and your skin)!
---
Read More
---