Charisma Skin Blog > Spring 2016 Trends
Spring 2016 Trends
Posted on 03/05/2016 by Pam Wheeler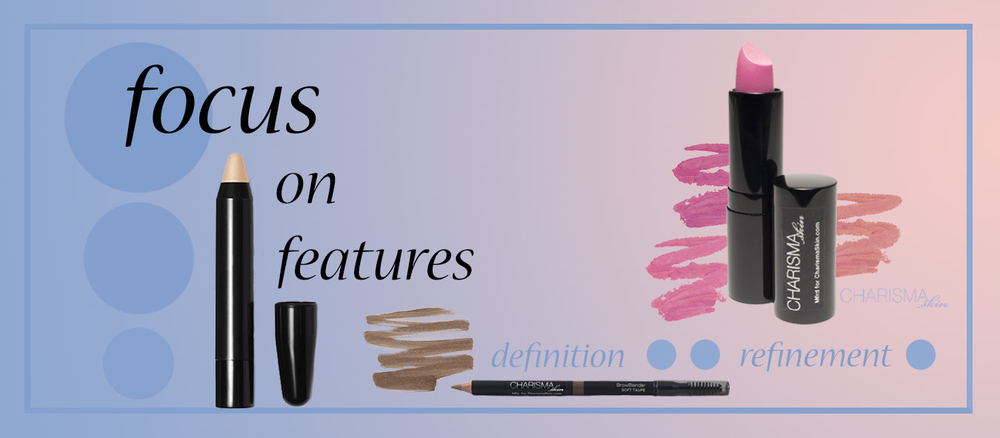 The focus is on features as cheeks, jawlines, noses, brows and lips take center stage in this new era of definition and refinement this season. Whether your style is subtle, natural, sophisticated or bold - it's time to get creative! Our gorgeous new Vibrant Lipstick and Brow Highlighter bring something new to help redefine your beauty routine!
The intrigue with arches continues. To add dimension and to give the brows an instant lift, apply Brow Highlighter under the brows using short strokes and blending with fingertips.
In fashion, colors will be softer this season. According to Pantone's Color Report for Spring 2016, "For the first time Pantone introduces two shades, Rose Quartz and Serenity as the PANTONE Color of the Year 2016. Rose Quartz is a persuasive yet gentle tone that conveys compassion and a sense of composure. Serenity is weightless and airy, like the expanse of the blue sky above us, bringing feelings of respite and relaxation even in turbulent times."
Pantone goes on to explain the 'Color of the Year' as ďA symbolic color selection; a color snapshot of what we see taking place in our culture that serves as an expression of a mood and an attitude."
Watch for more tips on redefining your beauty coming soon!
---
Read More
---