Charisma Skin Blog > Gorgeous Summer Skin!
Gorgeous Summer Skin!
Posted on 06/08/2017 by Pam Wheeler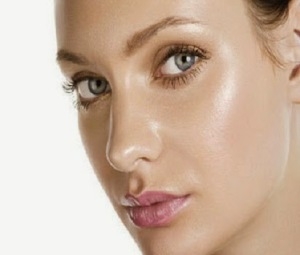 What are the hottest trends for gorgeous Summer Skin?
1) Nourish yourself! Add some superfoods like fresh kale, swiss chard or spinach to your next salad. Increasing your intake of foods rich in beta-carotene may have both anti-inflammatory and skin-cancer protective benefits, according to a recent article in Skin Deep magazine by Alex Caspero. Butternut squash and carrots are also a great food source of these powerful carotenoids.
2) Protect your skin! Sun protection is vital to help prevent premature aging, and skin cancer. Use a good broad-spectrum sunscreen everyday, and ideally a makeup with zinc oxide or titanium dioxide, the minerals that provide physical barrier broad-spectrum sun protection. Charisma Skin's Mineral Liquid Powder Foundation, BB Creme, Mineral Sheer Tint and Loose Mineral Powder Foundation all contain either zinc oxide or titanium dioxide (SPF with physical barrier protection).
3) Illuminate your skin! Definitely one of the biggest trends of the year, adding an illuminator can make your skin look more youthful with a natural radiant glow! I am loving Charisma Skin's new Liquid Luminosity for a subtle glow. Try it to highlight your cheekbones, brow bone, and right above the cupid's bow of your lips for a beautifully fresh lit-from-within look!
---
Read More
---