Retinol Moisturizer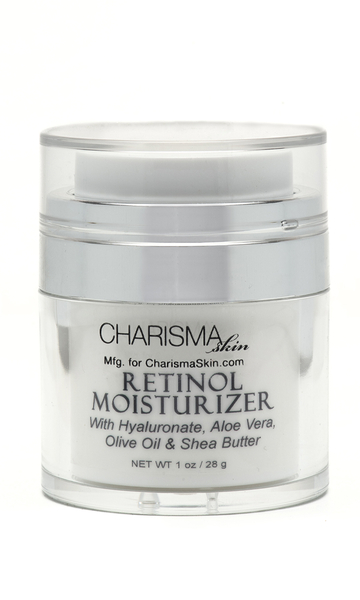 Retinol Moisturizer
Description
New! This enriched Retinol Moisturizer utilizes 0.5% Retinol along with sodium hyaluronate, olive oil and shea butter delivers intense hydration. The addition of Vitamin C, E and B5 provide anti-oxidant benefits, and Aloe Vera adds essential nutrients and soothes skin. Helps improve texture, lines, and evens skin tone. Produces radiant results! Gentle enough for most skin types. Recommended for use in evening routine only; follow with broad-spectrum SPF in daytime. 1oz. jar with pump.
Improves texture, lines, helps even skin tone
Price: $55.00
Sale
$44.00
Reveals more radiant skin, improves texture, lines and helps lighten hyperpigmentation.
---