why
CHARISMA?
Charisma, by definition, implies an elusive quality, compelling attractiveness, a gift of grace.
Charisma Skin was founded on the concept that there is no such thing as one perfect resource to meet the needs of all skin.
We approach skincare from more of a "boutique" point of view. We've gone to extraordinary lengths to hand-select our premium quality products from our exclusive partnerships to provide highly customized regimens for each individual's skin's needs.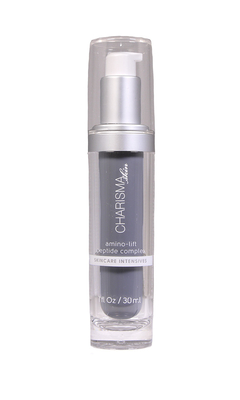 Powerful wrinkle and line minimizing complex helps improve facial expression lines
ANNOUNCEMENTS
Watch for exciting new products coming soon!
We're celebrating our 20th Anniversary this year!