Safe Skin Tips!
Posted on

Thu, May 04 2023 11:38 am

by

Pam Wheeler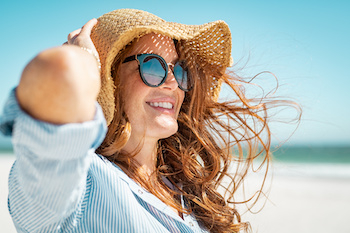 Are you Practicing Safe Skin?
May is Melanoma Awareness Month, so it's the perfect time to be reminded of how to best protect our skin from the harmful UV rays. Here are some safe skin tips, including some new info I read this week from Impact Melanoma, the nation's leading non-profit dedicated to prevention and early detection.
Sunscreen Reminders for Daily Use
Most of us are more than ready to get outdoors and enjoy some of our favorite activities as the weather gets warmer and we enjoy more hours of daylight. So how do you really protect your skin? Follow these helpful tips:
Apply Broad-Spectrum Sunscreen SPF-15 or higher generously 30 minutes before going outdoors. Broad-spectrum sunscreens help protect against UVA and UVB (damaging and burning) rays from the sun. Remember to apply sunscreen to all exposed parts of the body.
Apply Sunscreen Correctly. Sunscreen needs to be applied correctly in order for you to receive the full benefits of the SPF. For your face and neck area, use the 2-finger method for measuring your sunscreen. Apply a straight line of sunscreen on both your index and middle fingers, or about half an inch (1/2"), then apply to your face and neck.
Reapply your Sunscreen. You need to reapply your sunscreen every 2 hours or after getting out of water, sweating or toweling off. Here's a tip for applying sunscreen over makeup: Use a dry sponge to dab sunscreen on and blend it all over the face, or just re-apply your makeup with broad-spectrum SPF.
Wear a hat and sunglasses to help protect your skin and your eyes from damaging UV rays. Besides protecting your eyes from sun damage, sunglasses will also help keep you from squinting, which will have the added benefit of preventing fine lines around the eyes!
Seek Shade, especially when outdoors during peak hours (typically 11AM - 3PM), and wear UPF clothing to give you extra protection, especially when spending extended time outdoors.
Wear Clothing with UPF (UV Protection Factor)
Do you need both SPF & UPF? According to Coolibar, a sun protective clothing company who partners with Impact Melanoma, the answer is "Yes! Between UPF and SPF, the concept is essentially the same—to protect your skin from ultraviolet radiation or UV rays. What SPF is to lotions, liquids and serums, UPF is to fabrics and clothing. SPF only measures sunscreen protection from UVB rays, or the burning rays. Our UPF 50+ also measures UVA, or light transmitting rays, to guarantee protection from 98% of UVA/UVB rays."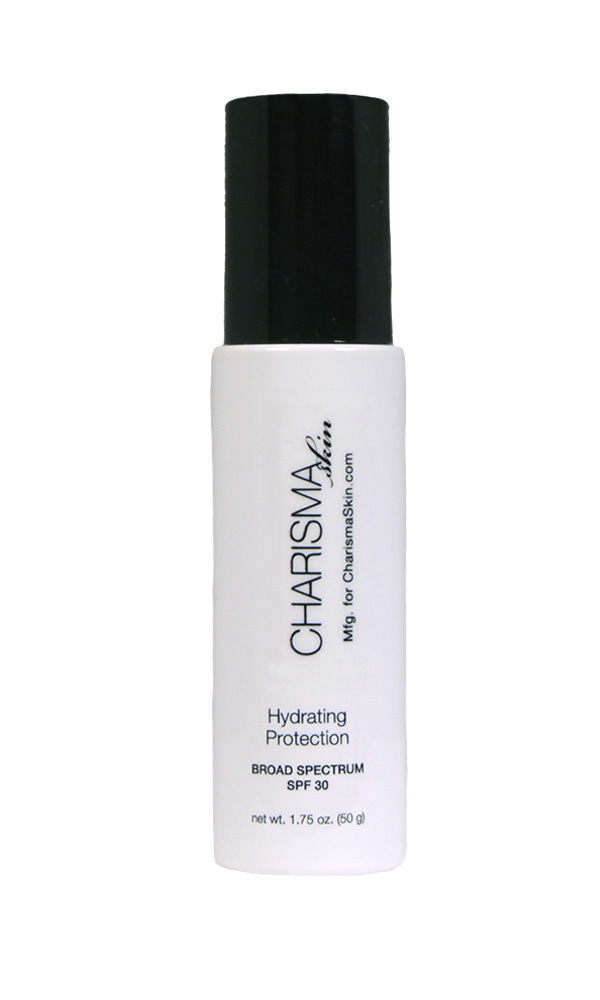 Charisma Skin's Broad-Spectrum Protection SPF daily moisturizers are a good source of moisture and protection for your skin, and our Mineral Liquid-Powder Foundation SPF-15, Mineral Sheer-Tint SPF-20, our BB Creme SPF-30 and Loose Mineral Powder Foundation all contain mineral-based (physical barrier) broad-spectrum SPF.
Enjoy the season and practice safe skin!
Read More
---